Willis Lamkin '26 and Virginia Parkhurst Lamkin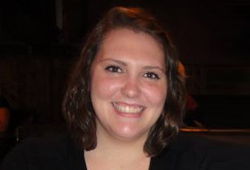 Willis Lamkin '26 pursued Mathematics as a major at Coe, but it was in accounting that he was to have his success. Hired as an agent of Travelers Insurance Company soon after graduation, Willis stayed with Travelers until his retirement. He transferred to the home office of that company in Connecticut, but he remained in contact with Coe until his passing. Travelers also had a matching grant program, which allowed Mr. Lamkin to increase the benefit of any gift to Coe.

In his free time, he held a number of posts through First Church of Christ in Wethersfield, Connecticut, including being a financial secretary for the church. He also served as President of the Married Couples club there, and as a treasurer for Civitan, a local civic organization. His evening enjoyment of choice, however, was the game of Whist. He even invented a method for determining Whist partners over the course of an evening, for which he obtained a U.S. Patent.

After moving to Connecticut, Willis met Virginia Parkhurst who was to become Virginia Lamkin. She had been a kindergarten teacher and a member of the PTA at Colonel John Chester School in Wethersfield after graduating from the New Britain Normal School, which has since become Central Connecticut State University. She was also a member of the bell choir at First Church of Christ, a Sunday school teacher, and on the Church's board of Directors. She also served as a volunteer for the Wethersfield Historical Society and Meals on Wheels. She also gave time as a pianist for a number of nursing homes.

The Lamkins were married for 61 years and established an endowed scholarship at Coe as a part of their philanthropic legacy. Today their generosity lives on in the Willis '26 and Virginia Lamkin Scholarship.

Click Here to review sample bequest language.